Metaps Inc. Officially Releases its Centralized SaaS Management Service "Metaps Cloud"
Metaps Inc. (Tokyo; President & CEO: Yuichiro Yamazaki), a company engaged in the DX support business, officially released its centralized SaaS management service "Metaps Cloud" on March 30, 2021.
The service seeks to resolve issues related to the increased time and cost expenditure of managing multiple SaaS accounts, and security risks such as password leaks, by visualizing SaaS* usage and providing centralized ID management functionality.
Furthermore, "Metaps Cloud" maintains a goal of making it easier for companies to adopt SaaS platforms as well as further accelerate the promotion of DX (Digital Transformation).
■ About "Metaps Cloud"
The service, released on March 30, 2021, includes SaaS Management that provides an overview and visualization of SaaS usage within the company, and ID Management (IDaaS) that allows users to log in to all registered SaaS platforms using a single ID and password.
While there are a number of existing services that provide SaaS management and ID management respectively, according to internal research "Metaps Cloud" is the only service in Japan that combines both functions.
Pricing begins from JPY 350 per user (excluding tax), in addition to a Free Plan that allows for the use of up to five SaaS platforms.
Currently the service is linked to roughly 30 SaaS platforms, with the aim of being linked to over 100 platforms by summer 2021, and will provide continuous platform updates throughout the year.
Official Site (Japanese): https://www.metapscloud.com/
■ The Effects of the Coronavirus Pandemic
According to the results of a survey conducted by Metaps Inc. in December 2020, the average number of SaaS installations by companies in 2020 in the wake of the coronavirus epidemic increased 1.6 times, from 5.4 in the previous year to 8.7.
This is a strong indication that more companies are adopting cloud services than ever before due to the shift towards remote work, and the use of SaaS is expected to increase even more so in the future.
However, the rapid growth of SaaS has resulted in many companies having to face issues related to money and time wastage in regards to the details and costs of SaaS contracts, as well as the time required to manage the accounts of each employee joining or leaving the company.
Additionally, a number of security risks have been introduced such as "shadow IT", where employees utilize SaaS platforms that have not been approved by the company.
The results of the aforementioned survey also show that more than 20% of companies take more than one hour to issue an account to each employee when they join the company, and more than 50% of companies are not entirely aware of or able to properly manage the SaaS platforms that they use internally.
Reference: Survey Results (Japanese)
・Press Release (2020/12/29) https://www.metapscloud.com/press_20201229.html
・Press Release (2021/02/24) https://www.metapscloud.com/report_20210224.html
■ Comment from the President & CEO
Our goal for "Metaps Cloud" is to visualize and automate IT task management, which is becoming increasingly more important for companies as we continue to move further into the realm of cloud computing.
For its first stage, "Metaps Cloud" will provide two primary functions: integrated SaaS Management and ID Management (IDaaS).
These functions allow for employees to quickly and securely access their SaaS accounts, and for administrators to operate and control their company's SaaS platforms efficiently and with a high level of security.
Moving into the future we envision "Metaps Cloud" as not only a SaaS management tool, but also as a way in which IT departments can seamlessly automate tasks such as the issuance of SaaS accounts for new employees and the removal of those who leave the company.
Our aim is for "Metaps Cloud" to continue to evolve daily, and to become an essential service for our users.
■ Service Outline
Name: Metaps Cloud
Launched: March 30, 2021
Pricing: From JPY 350 (excluding tax); Free Plan offering up to five SaaS platforms
Linked SaaS Platforms: ~30 (as of March 30, 2021)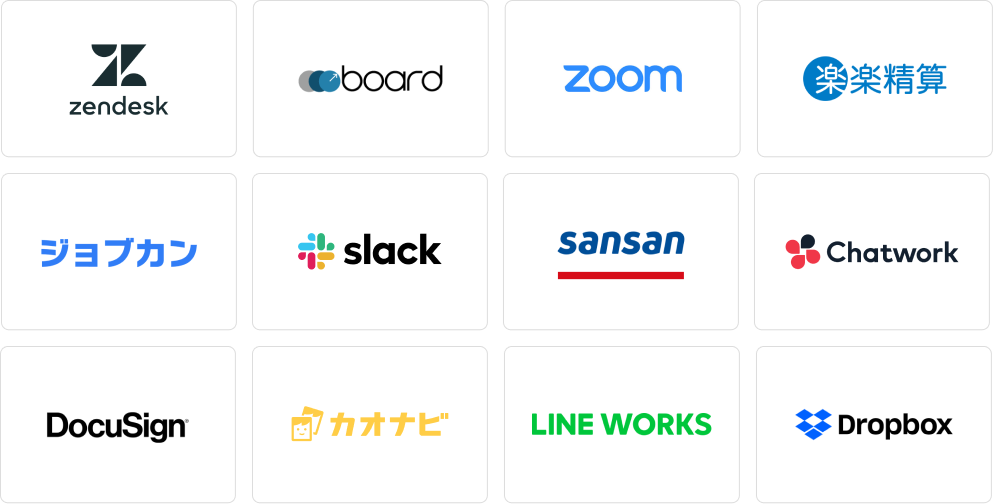 Metaps Inc.
Location: 3rd Floor, Sumitomo Fudosan Azabu Juban Building, 1-4-1 Mita, Minato-ku, Tokyo
Representative: Yuichiro Yamazaki (President & CEO)
Established: September 3, 2007
Capital: 5,444 million yen (as of the end of December 2020)
Corporate Site: https://metaps.com/
Media Inquiries
Metaps Inc.
Public Relations & Investor Relations
Miku Hayashi
pr@metaps.com
Contact Form: https://support.metaps.com/hc/en-us/requests/new